Hilton Head Island's "Official" Mobile Coupon
Connect with HHI Mobile Coupon on Facebook
Great fund raising idea for local schools, churches, associations, etc. 
Nothing to mange – easy to raise money – Ask Us How? 
Visitor and Locals Connection To HHI Mobile Coupon
How does the mobile text offers work for you?  Is it free?  Is it simple to use?  YES
httpv://www.youtube.com/watch?v=pEfpzXdENgM">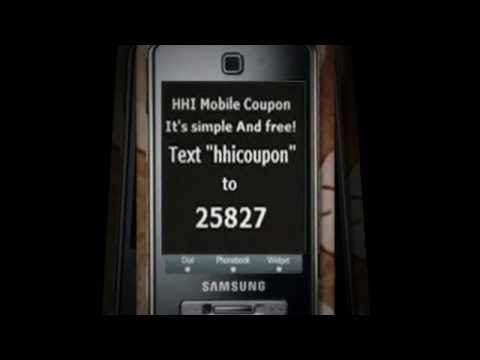 It's Free To Use Mobile Coupon Messaging!
If you're vacationing or live on Hilton Head Island…
Start receiving Mobile Coupons directly to your cell phone!
Text
"hhicoupon"

to 

25827
It's That Simple…
You're Done!
How It Works?
When you arrive on Hilton Head Island connect with HHI Mobile Coupon.  While you and your family vacations on Hilton Head Island, you will receive daily Mobile Coupon messages from local businesses that want your business.  These businesses will be offering specials, discounts, and free items.
Redeem offers simply by presenting Mobile Coupon when you visit the business.  Mobile Coupons are valid during the month of your vacation and expire at the end of the month offered.
Go Viral - forward messages to other families vacationing on Hilton Head Island so they can take advantage of the offers.
Opting-Out of Mobile Coupon Messages
When your vacation has ended and you no longer want to receive HHI Mobile Coupons, just reply "STOP" and you will no longer receive messages.
Remember to visit us next year to take advantage of Hilton Head Island's "Official" Mobile Coupons. Visit us on our Facebook fan page - remember to click the "like" at the top of page for updates.
____________________________
Local Business Connect To HHI Mobile Coupon
Connect Directly To Visitors Vacationing On Hilton Head Island.  Ask us about the campaign guarantee.
httpv://www.youtube.com/watch?v=dYI9Jb_2OFg">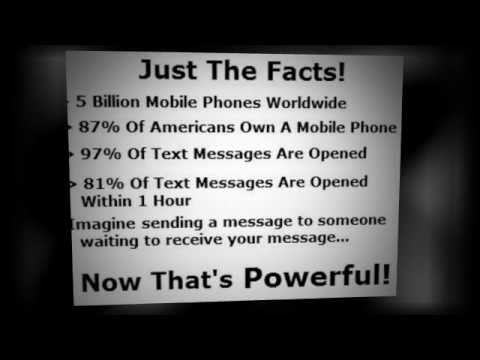 Introducing "HHI Mobile Coupon"
How would you like to connect to visitors vacationing on Hilton Head Island and promote your offer to them with one simple message?  Well, Hilton Head Island's "Official" Mobile Coupon is available to you to do just that in a mobile coupon message.
Messages can be scheduled for a specific time and day.  We schedule messages and handle everything for you.  You can continue to run your business and we'll send the customers to you.
Nothing to manage – It's that Simple!
Are You Capitalizing On This New Marketing Technology?
Stop Wasting Your Marketing Budget!
5  Billion Mobile Phones Worldwide
85% of Americans OWN A Mobile Phone
68.4 Million Are Text Users
1.54 Trillion Texts Were Sent In America Last Year
52,081 Texts Are Sent Every second
97% of Text Messages Are Opened
81% Of Text Messages Are Opened Within 1 Hour
90% Of Marketing E-Mails Are Not Read
____________________________________________________________________________
Mobile Local Fusion
Here's a quick introduction to what Mobile Local Fusion is all about:
•Google Maps: Google is paying very close attention and putting a lot of resources into this particular area, maps and Google local. There has been a big shift in the way Google Places listings are displayed on the Google search results, but more importantly there is a massive social shift in the way people are finding local businesses. 
 The amount of people who using their mobile device and specifically Google maps to find a local business is rising at an alarming rate.   Local businesses are struggling without it and the ones who are in the 'know' are reaping the rewards.  Experts predict 80-90% of people will be DEPENDENT on mobile maps in the next 24 months.  Also… Yahoo Maps, Bing Maps – Get connected today!
•QR Codes: Have you ever heard of a QR code (pictures on the right)?  Have you ever seen a QR code?  If you haven't you will start seeing them in more and more places.  Soon almost every business and person will have one or more of these codes.
•Places Listings: Google has created roughly 49 million+ Places listings for local businesses.  Almost 9 out of 10 of these go unclaimed.  Meaning they are not optimized nor have any information filled in besides the address (which could be incorrect) and the business name. 
 The places listing allows you to go far beyond that information, providing detailed hours of operation, pictures, videos, services offered, coupons, reviews, citations, and much more.  Also…Yahoo, and Bing Places page get listed today!
Mobile Web is NOW and It's mandatory your Business is on the Mobile Web or your competition will be stealing your customers.  What are you really communicating to your customers?  Change your marketing plan today!