Dominate Google Local Search Rankings
"What is a New Customer or Lead Worth to Your Company?"
"Unique Marketing HHI marketing team offers strategies to dominate local search engine rankings and additional services to improve the web identity of your business."
Are you spending the majority of your advertising budget on print advertising? (Vacation Guide, Golfer's Guide, Restaurant Guide) Why? People on vacation to Hilton Head Island are searching for local restaurants, golf courses, spas, outside activities, etc. on their smart phones to locate the information they want to find.
Does your business rank on the first page of search engines?  Why not? We provide solutions to get found on smart phones and on the first page of search engines.  Guaranteed Results!
Does your business have a web presence? Unique Marketing HHI can help your business create a solid message through Google/Yahoo/Bing place pages, social media marketing, video search rankings, website design, mobile websites, and much more.
Watch Video Below – Explains Local Businesses "Web Identity"
httpv://www.youtube.com/watch?v=JBEVdPM3qXc">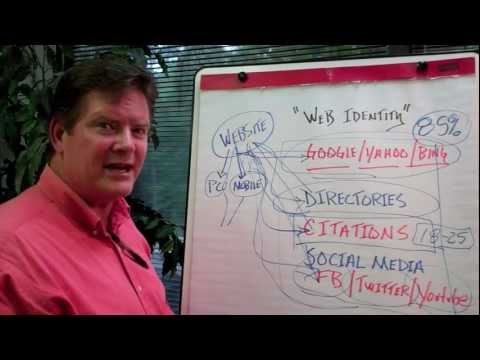 "Web Identity"
Unique Marketing HHI provides solutions for businesses that are struggling with mobile visibility, online marketing , online visibility, social media marketing, website design, blogging, email marketing, and MOST importantly your Web Identity. Unique Marketing HHI can help local businesses by implementing a solid marketing plan thus increasing their customer traffic and their profit margins.
In this world of social media, mobile web, and online marketing if your business does not have an online/mobile web marketing program in place to advertise in these networks, then your business will potentially suffer in the long run.
Throughout the website you will uncover additional information explaining how your
business can benefit using Unique Marketing HHI as a resource and improving your online network marketing platform and your web visibility for your customers.
These services, tools, resources, and strategies we offer are customized to each individual business because all businesses are not created equal.
We know we can offer many solutions to the stressing reality's when developing a solid Mobile Local marketing plan for your business .  It is mandatory that your business has a local listings on search engines to be found on the mobile web.  Are You?
Unique Marketing HHI – Guaranteed Results!
httpv://www.youtube.com/watch?v=w5di5vhovK4″>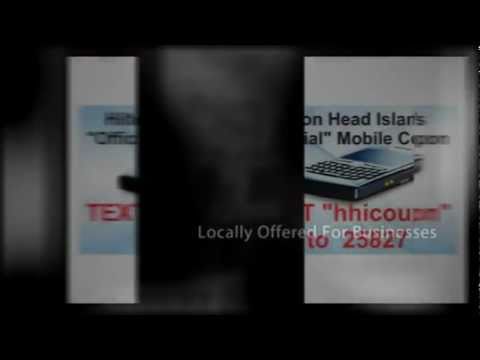 How does the mobile search effect your business?
So, you're hanging out with friends in an unfamiliar place, and someone suggests going for a pizza. Not knowing what your options are, someone whips out their smart phone and does a search for pizzerias on Google.
Google's pretty smart. They know where you are, and they show you a selection of the closest pizzerias based on your location. You check out the reviews, the pics, the menus – possibly even a coupon – make your selection, and head off…would you scroll past the map listings to look at the organic search listings if you already have the map locations for the types of companies you're looking for? Answer – NO
Great marketing. Great publicity. But only if you're visible to the local/mobile market. According to statistics, 85% of searches are now being done on smart phones.
How does your business measure up?
Have you claimed and optimized the FREE website that Google has created for your business on Google Places?
98% of ALL local businesses have NOT claimed and optimized their Google/Yahoo/Bing Local pages…Are you one of these businesses?  Have you submitted your website to directories?  Created citations and mentions online?  Do you have reviews?
Have you optimized your own website so that it's easy to use on a smart phone?  Do you have a mobile website?  When 85% of searches are now being done on smart phones…Do you think you need a mobile website?
Have you created a QR code so that smart phone users can easily and quickly download and store your business' information?  Reach many more customers promoting  your offer with QR
Have you done your research on apps like Facebook Places and Foursquare to see if they help you increase your in-store traffic and conversion?
Are you taking full advantage of SMS services to keep in touch with your customers (did you know there's a 95% open rate on text messages? Is your business set up for that?)  Check out our HHI Mobile Coupon guaranteed campaign marketing service!
Learn more about how your business can benefit
using these new marketing strategies.
Visit Our Getting Started Page
Thank you for visiting Unique Marketing HHI and we look forward to meeting you and developing a successful marketing plan for your business.  Get connected with Mobile Local Fusion Today!
Contact Unique Marketing HHI staff to set up a meeting to review your marketing plan.